Link building has become more complex and difficult than ever before. Google has laid down strict rules about how links can be generated. In fact, earning links is considered the new standard norm in SEO. Any attempts that may seem like manipulating links to your website can mean a violation of rules. Not all links are equal and you have to be very careful with your link building campaigns. The links you build should appear natural to Google and the search engine shouldn't in any way infer that there is any kind of manipulation of its search ranking algorithms.
Here are 20 link building strategies that can help you boost your search rankings in 2019.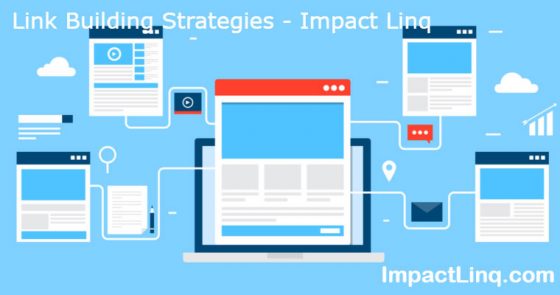 Table of Contents
1. Guest Posting
Many blogs and websites will be interested in publishing articles that are relevant to their niche. It is important that the link back to your website should look and feel natural. Follow these tips when using this strategy to build links:
The article shouldn't promote your brand
The topic should be relevant to the website where the article is posted
The article should be rich and informative
2. Create a Blog
Another great strategy to build quality links to your site is to create a blog specific to your niche. Make sure that the blog is not only relevant to your industry, it is also updated on a regular basis. As you add more and more content to it, it is highly likely to gain authority. The 3 keys to creating an excellent blog for backlinks include:
Well-structured content
Informative & useful
Highly relevant
3. Reciprocal Links
There is a very delicate line between doing it right and wrong. Make sure to ask for links from websites and blogs which are relevant to the topic and also make sense for the user. Clients, suppliers, and partners are also good options for reciprocal links. Keep in mind that in-content links are far better than links in the footer or sidebar.
Also Read: Link Baiting
4. Get Competitor Backlinks
There are tools that allow you to find and analyze competitor common backlinks. Since your competitors are in the same niche, you can also manage to get those backlinks by reaching out to the link sources. Many times these source sites are major authorities in your niche.
5. Convert Mentions into Backlinks
It is highly likely that others have mentioned your product or brand in their content but haven't linked to your site. This is an excellent opportunity for you to get links. All you will have to do is to reach out to such a webmaster and add a backlink to those mentions. Again, there are tools that allow you to search for 'mentions'.
6. Directory Listing
This is a proven strategy for building links, but it can make a difference only if you choose high-authority and trustworthy directories and relevant categories. The right directory will allow you to add valuable information for your target audience and a link to your website. It is best to choose niche directories focused on your industry.
7. Testimonial Links
Many businesses allow you to leave testimonials about your experience with their services or products. This is an excellent way for you to generate a quality link. If you have suppliers or service providers, they will be pleased to show you as one of their satisfied clients while you get the opportunity to get a backlink.
8. Create Reference Materials
As mentioned in the beginning, the best strategy to build links is to earn them. Millions of blog posts and articles are created every day. These bloggers and journalists rely on credible sources of data to support their points. Creating content-rich in statistics, definition, and lists can make your website or blog a reference material for many such bloggers and journalists in your niche.
9. Launch a Scholarship Program
Besides earning links, getting .edu and .gov links are among the best things you can do for your backlink profile. An easy way to earn links from such domains is to launch a scholarship program. For example, you can launch a scholarship program for students who write the best blog post on a topic relevant to your niche.
10. Get Credit for Stolen Images
It is likely that your images, including photos, screenshots, charts, and infographics, may be used by other websites without your consent. Find the websites that have stolen your images and ask them to provide you credit. If they fail to give credit, you should reclaim the link.
11. Get Links from Quora
Links generated from Quora are 'nofollow', but they are still valuable. These links can be an excellent source of referral traffic. Search for the highest traffic questions in your niche. It will be best to search for high-traffic questions related to your keywords. Write high-quality and informative answers, backed by statistics to such questions and link back to the sources (your websites or blogs).
12. Expert Roundups
Expert roundups help in getting easy and quality backlinks along with targeted traffic to your site. The steps involved are as follows:
Come up with a relevant and interesting question within your niche
Create a list of experts or influencers in your niche
Get responses from these experts and include them in a blog post
Ask the experts to link to the post
The influencers are not only likely to link to your post, but they are also likely to share the post.
13. Recover 404 Error Links
It is highly likely that you may have broken links to your site. This can happen due to different reasons including:
You changed your page's location (or migrated to a new domain or re-launched)
Your URL may have been misspelled
There are tools that help you find backlinks to your site which are linking to non-existent pages. Find these backlinks and redirect them to other pages.
14. Infographics
Infographics are highly popular because they make information easy to understand. Creating valuable infographics that are shareable can help generate backlinks when your readers or visitors share the content.
15. Offer Free Services
You can also offer free services relevant to your niche and use it to get valuable links back to your site. For example, you can offer free SEO services or web designing services to a few clients. Reach out to those clients and get a backlink in the "special thanks to" section.
16. Hold a Contest on Your Site
Hold a contest or competition on your website and share it on social media. Ask people to share their participation in their social networks. The more shares you get, the better it is for your website's link profile.
17. Create Viral Content
Always try to create content that has the potential to go viral. Viral content can gain a large audience and has great potential to earn a large number of natural backlinks within a short span of time.
18. Content syndication
Content syndication is getting your content including blog posts, articles, and videos to be republished on other websites. Choose authoritative sites when using this strategy. When done right, this strategy can help in the proper flow of link-juice back to your original content.
19. Create Data-based Content
In addition to using these direct link generation strategies, it is also recommended to create data-based content. When you include unique data to enrich your content, it can help establish you as an authority in your niche. This can get the attention of others, leading to them linking back to your content to support their points.
20. Earn Your Links
If you create high-quality content that is useful to your target audience, it is highly likely to generate backlinks. So create content that is desirable, useful, easy to find, and credible. Good content has the power to bring natural backlinks – something which is seen as quality backlinks by Google. To create content that your readers, visitors, viewers, and other experts in your niche feel compelled to share.
So make sure to follow these 20 link building strategies in 2018 to help your website rank higher and generate higher-quality traffic. Whichever strategy you focus more upon, it is most important to create high-quality content that is useful and rich in information.